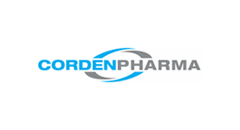 Corden Pharma Chenove (France)
Corden Pharma Chenove manufactures APIs & Advanced GMP Intermediates from kilo- scale to metric tonnes. They have flexible, multi-purpose manufacturing plants with reactors up to 4,000 L capacity, on-site, comprehensive analytical development & QC facilities and experience in handling a wide range of chemical reactions.
---
Corden Pharma Chenove Products Offered by Chika Pvt. Ltd.
Brand Name / Generic Name
Product Code
Supplier / COO
CAS
MSDS
Literature
(R)-(-)-3-Quinuclidinol
(R)-(-)-3-Quinuclidinol
Corden Pharma Chenove
France

CAS :

25333-42-0

MSDS :

Contact

Literature :

Contact
Partner with us
We are inviting partnerships globally and from within India, if you wish to become our partner in growth, please write to us.